Walnut & Cherry Doll Bed - fits American Girl dolls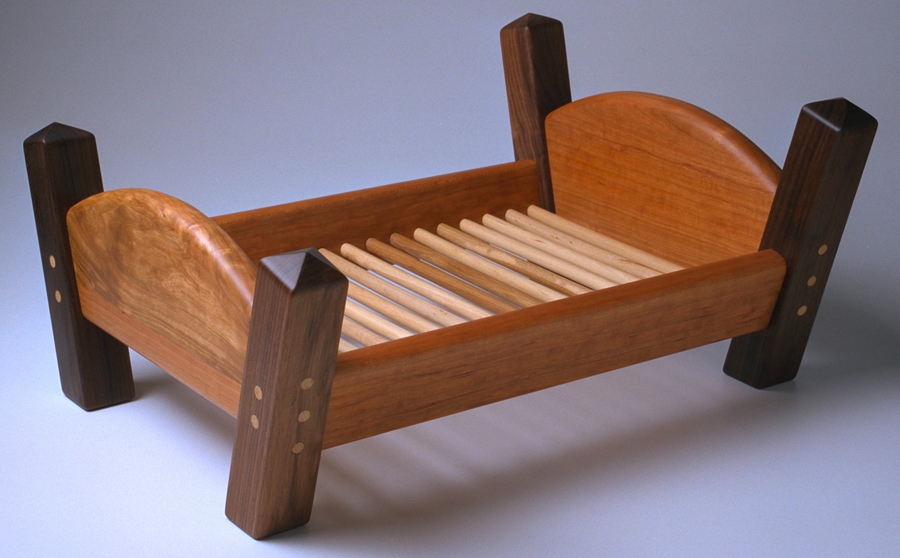 This doll bed is made of Wisconsin Walnut and Cherry with hickory dowels as a contrast. Walnut is the brown colored wood shown and Cherry is the reddish wood. The slightly whimsical design has proven a favorite. Dad can stand inside so don't worry if the kids do. Inside it measures 20 inches by 12 inches; sized for your American Girl or any doll. I have made this doll bed for over 35 years and the design has evolved over that time.
| | |
| --- | --- |
| | |
| Combinaton Walnut & Cherry Doll Bed | $175.00 |
| | |
My customer, Jenne Dunham of Sonoma County, made these photos.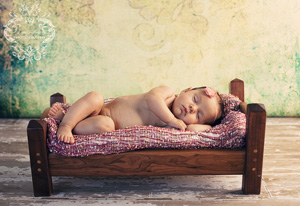 .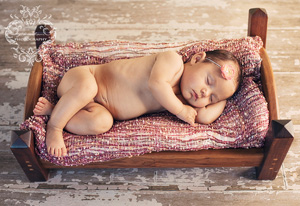 J. Dunham Photography • www.jdunhamphotography.com • 707-703-9793
Dear Mr. Linck,

The doll bed you made for me has arrived. I am very pleased with it. The workmanship is beautiful. My whole family admires it. This will be passed down as an heirloom in my family.

With best wishes, Bliss

Dear Sir,

I really like your business. Your toys are smoothly sanded and cut. Your wood is nicely polished with oil. I think the clacker we purchased from you is really cute. Every toy that you make is very well put together.

Your business is wonderful and I hope your business continues to go well in the future.

Yours Truly, Tripper, age 8

Approaching a tree we approach a sacred being who can teach us about love and about endless giving. She is one of millions of beings who provide our air, our homes, our fuel, our books. Working with the spirit of the tree can bring us renewed energy, powerful inspiration, deep communion.

Druid Tree Lore

The best friend on earth of man is the tree. When we use the tree respectfully and economically, we have one of the greatest resources on the earth.

Frank Lloyd Wright
Back to home
John Michael Linck - Toymaker - 608 Tall Pines Way - Madison, Wisconsin 53593
Web site catalog at - www.woodentoy.com
Telephone ( 608 ) 231 - 2808
email - john@woodentoy.com